We Invite You to Try
the Award-Winning Preserves  of Josephine's Feast!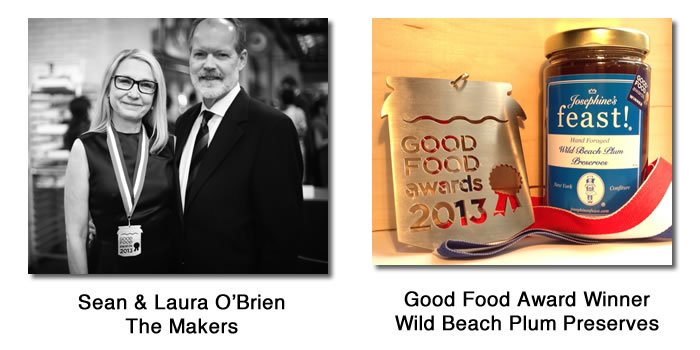 Josephine's Feast! is recognized as one of the finest artisanal makers of jams and preserves in the country. All of our products are made by hand, by us, using the best available produce and ingredients from local farms on the north and south fork of Long Island, NY and from small farms around the tri-state area. Everything we make  reflects the best we can do. It's how we cook, how we eat, how we entertain our friends and guests, and what we serve our family.