Josephine's Feast Brown Turkey Fig Preserve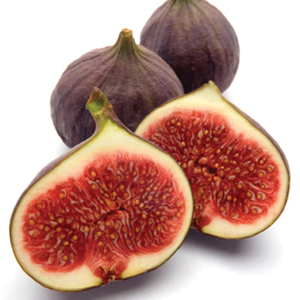 Heritage Brown Turkey figs are a marvel in the garden. The trees are compact and the leaves fragrant throughout the summer. Buds of fruit appear almost over night and the Heritage Brown Turkey is a strong producer. When the timing is just right, you can pull a sun ripened juicy fig from the tree just before the bees beat you to them.
Some consider figs the Holy Grail of fruit – classical references are many. Figs are said to be discovered by Dionysius and the thunderbolts of Jupiter. They are referenced as the tree of knowledge in the bible along with the loss of innocence and the pleasures of Paradise. Thomas Jefferson brought fig trees to Monticello upon his return from France. None-the-less figs are an exotic treasure and a culinary trophy.
We were lucky indeed to purchase several flats of Heritage Brown Turkey Figs this fall. We preserve them with a hint of Lemon Thyme. These preserves are perfect on a cheese plate. I love them with a soft brie. My cousin Michael makes an outstanding glaze for chicken and ribs thinning the preserves with white wine and some fresh cut herbs from his garden.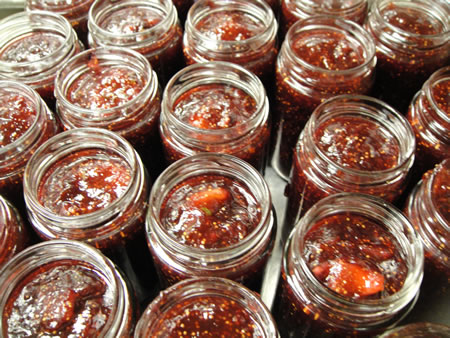 Josephine's Feast! Heritage Brown Turkey Fig Preserve is available now while supplies last