Leftover Turkey Chili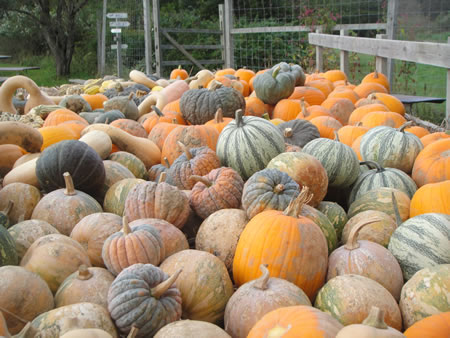 It's Thanksgiving and now that your turkeys are ordered and your shopping list goes on for miles – cauliflower, turnips, pearl onions, green beans, carrots and parsnip – my all time favorite. And then there are the pies – sweet potato, apple and pumpkin. I really love a Thanksgiving Feast!
But when all is said and done – after the table has been cleared – and the meal is enjoyed – the pies are mere crumbles of their former self, what do you do with all those leftovers? A roast turkey sandwich is great, with Cranberry Sauce or JF Hurricane Hot Pepper Preserves. But….
One of the best ways to extend your Thanksgiving meal is a pot of Roasted Turkey Chili. I love the fragrance of New Mexican chili and cumin on a cold fall afternoon. This is an easy and healthy meal that makes all those containers of leftovers simply disappear.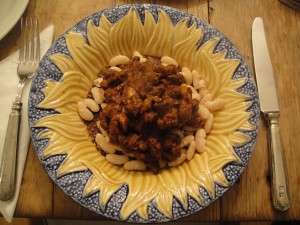 3 T olive oil
1 large onion – I like a sweet variety
4 cloves of garlic – there is a wide variety in your farmers market try a German hard neck if you can
2 stalks of celery
3 to 4 carrots
2 parsnip
1 to 2 pounds of Turkey
1T to 3 T chili mix – ( Try Josephine's Feast Rough Rider Chili )
1 T cumin
1 can of organic tomato paste
2 quarts Chicken or Vegetable Stock – homemade or organic low sodium.
Sea Salt
Pepper
Start with a large pot and add 3 T olive oil and heat. Dice or slice the onions and garlic. Sauté in olive oil. Dice Celery, Carrots, Parsnip, and add to the sauté. Dice a 1 to 2 pounds of leftover turkey and add to the pot. Now the magic happens – add 1T to 3 T of chili mix and 1T of ground cumin. Continue the sauté until the mix begins to perfume your kitchen. Add the tomato paste – you want to cook off the raw taste of the chili & tomato with out burning the spice. Add sea salt & pepper to taste – Remember, "Less is more" you will have a chance to adjust the seasoning later. Add 2 quarts of chicken or vegetable stock. The better the stock the better the meal. And cook on a low simmer for 45 minutes to an hour. If the stock is cooking off too quickly – add some water. If the chili has too much broth raise the flame. If your adventurous you can add a plethora of leftover vegetables – cauliflower, Brussels sprouts – even diced baked potato. This chili is unique as the cook that makes it and is a mouth watering healthy meal that extends the Thanksgiving Feast!
Serve with a pot of black beans or over polenta for a wonderful autumn meal. It can also be frozen for a quick meal when you are too busy to cook.