Super Bowl Pulled Pork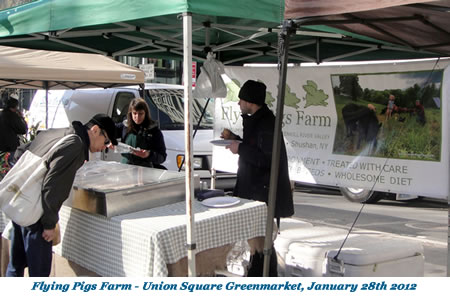 What could be better than walking your local farmers market on a balmy winter's day? Here in NYC the temperature just hit 60 degrees & the Union Square Market is glistening in the morning sun. I have my favorite Saturday vendors and today I was on a hunt for a pork shoulder.
Nothing says a lazy winter afternoon to me more than a slow cooked pork roast. The aroma of the spices and the warmth of the oven as filling your home is as good as it gets.  I usually make a traditional roast but next week is Super Bowl Sunday & I decided to try something different.  This recipe takes a bit of planning – but is has the Sartor family seal of approval and that is good enough for me.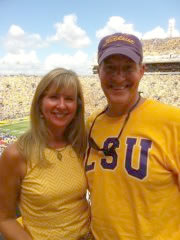 My dear friend Forrest Sartor recently shared this recipe with me.  She is an excellent cook – who has taught me a thing or two about Southern Fried Chicken, Cheese Grits, Pecan Pie and Life.  Raising her family in Monroe, Louisiana she continues a long-standing tradition of good food and Southern hospitality.
Forrest explained that she & her husband would get up at 5:00 in the morning to cook a pork roast on a smoker for her pulled pork sandwiches.   Her mother in law passed on this recipe to her and as Forrest said,  "It is just as good and so much easier and quicker. I thought you may want to try it.  It is great to have for a crowd, and both the sauces are good for sandwiches."  I feel like I have the Pope's blessing!
One note, the recipe calls for pork shoulder but Forrest suggest pork butt.  I prefer an organic pork butt preferably from your local farmer's market.  I have never matched the flavor and quality of pork from Violet Hill Farms or Flying Pig Farms.  Each is unique and their sausages are sensational.
Sartor Family Pulled Pork
Makes 14 cups of Pork
Total Time:  About 8 hours plus Resting
¼ cup kosher salt – JF Natural Gres Salt even better
¼ cup Ground Black Pepper – JF Butchers Grind Black Pepper
¼ cup Chili powder – JF Rough Rider Chili
1 T Dried Oregano
1 T Dried Thyme
1 t Cayenne Pepper
1 Bone in Pork Shoulder – or Pork Butt
Preheat the oven to 325 degrees
Combine salt, pepper, chili, powder, oregano, thyme, & cayenne in a bowl.
Place a large sheet of foil on a roasting rack, then layer another sheet on top of it perpendicular to the first.   Place the pork in the middle of the foil; rub the spice mixture on all sides of the pork, crimping the foil closed at the top to ensure a tight seal.  Crimp all sides of the foil closed
Roast the pork for 5 to 6 hours.  Increase the oven temperature to 400 degrees.  Open the foil to expose the pork, roast until the crust is dark and crisp, another 20 minutes.  Remove the roast from the oven.  Let the pork rest until it is cool to the touch – about 30 minutes.
Transfer the pork to the cutting board and pull out the large bone from the roast.  This should slide out easily with no resistance.
Using two forks, pull pork apart and discard any visible pieces of fat or gristle before serving.  Serve pork with Mustard Sauce or Vinegar Sauce.
Mustard Sauce
Makes 1 3/4 cup
Total Time 15 minutes
1 cup Prepared Yellow Mustard – or Dijon
½ cup White Vinegar
1/3 cup Packed Brown Sugar
2 T Unsalted Butter
1 T Molasses
1 T Worcestershire Sauce
½ Cayenne Pepper
To Make:  Simmer Mustard, vinegar, brown sugar, butter, molasses, Worcestershire, & cayenne in a sauce pan over a medium heat stirring often.
Vinegar Sauce
Makes 2 cups
Total Time:  5 minutes
1 ½ c Cider Vinegar
½ cup Organic Ketchup
2 T Brown Sugar
2 T Molasses
1 T Worcestershire Sauce
1 T Ground Black Pepper  – – JF Butchers Grind Black Pepper
Kosher Salt to taste – – JF Natural Gres Salt
Whisk vinegar, ketchup, brown sugar, molasses, Worcestershire, pepper & salt until smooth.