Union Square Market and Ramps
This is just the kind of day I like. Up before dawn, but who could tell because it is pouring rain. I love spring rain storms and the smell of the garden or the smell of the city streets.  It reminds me of tramping thru Bloomsbury or shopping on the Place de Madeline. A rainy day in New York City is equally as special.
It is Wednesday in Union Square Market and the early spring has pushed forth a cornucopia of salad greens and the mighty Spring Ramps. The urban foragers go crazy for the wild ramps and the pickling, sautéing and chopping begin in earnest.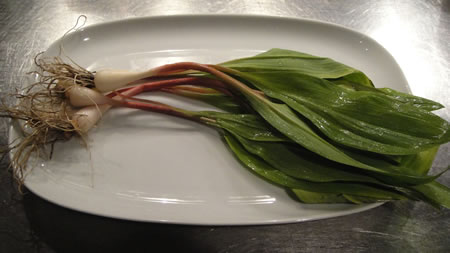 Have you ever had a pickled Ramp? It is wonderful in a martini when an onion is called for. Or along side a grilled burger. My favorite way to use ramps is in a simple pasta dish replacing the garlic with the sauteed ramps in a Spaghetti Al Olio.
It is a wonderful primi piatti or satisfying as a late night supper. Better still my daughter relishes every fork-full. I cut up use the entire ramp, from the bulb to the glossy green leaves. Sautéing each part separately is the secret – as with all good cooking, the same size pieces cook best. By adding the same size and textured pieces to your saute pan, you will cook the ramps evenly – insuring a perfect meal. First slice the bulbs, then the shaft, then the leaves – adding each to the pan in succession allowing each part of the ramp to cook a bit before adding the next.
This meal is particularly good with crusty bread and a big green salad.
1 lb of whole wheat pasta – preferably fettucini
Two good size bunches of ramps
Olive oil – I cook with extra virgin
Sea Salt
Black Pepper
Grated Parmesan Cheese
1 – Bring a pot of water to a boil with salt.
2 – Slice the ramps – from the bulb to the leaves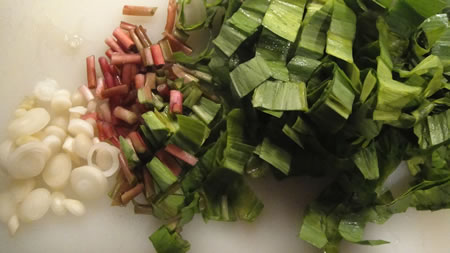 3 – Cook the pasta in the boiling water.
4 – While the pasta is cooking begin sautéing the ramps – first cooking the sliced bulbs and then the stems.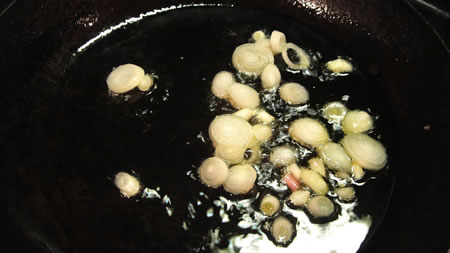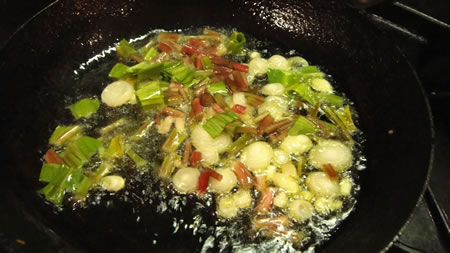 5 – Drain the pasta
6- Add the ramp leaves to the saute pan and immediately add the cooked pasta.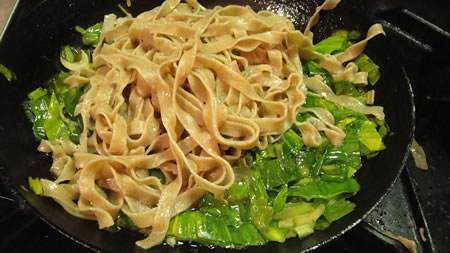 7 – Toss with parmesan cheese and serve on a platter