Fava Bean Bruschetta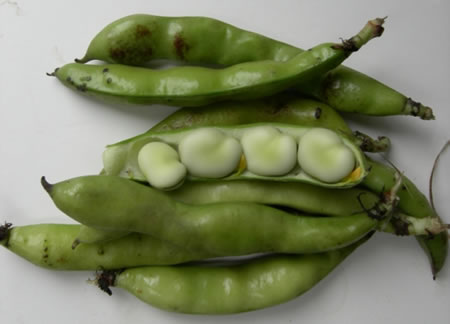 All of a sudden it hits – the markets are loaded with greens of all kinds. The bounty is overwhelming – but what I focus in on is the arrival of the Fava Beans. For me it means summer has begun.
To eat fresh Fava Beans in the early summer is the ultimate treat. They can be added to pasta or served with salt and a nice bottle of chianti as Mr Lecter may have suggested – you may want to save the liver for another day. They taste green & fresh, just perfect for a summer lunch along side a simple green salad or sliced tomatoes.
Easy to make – cooking fava beans takes some planning. You will have to peel the pods releasing the Fava Beans from the shell. I've had grilled Fava Beans served in the shell – but that is quite simply another recipe and should only be attempted with the freshest youngest beans. My favorite way to eat these delicious delicacies is as a brilliant green Fava Bean Bruschetta.
Fava Bean Bruschetta
2 Lbs Fresh Fava Beans
1/3 c Olive Oil plus additional oil – I prefer fresh green just pressed oil for this dish
pinch of Sea Salt
1 Organic Lemon
2 cloves Garlic
1 Baguette
1 – Shell 2 lbs of fresh Fava Beans – look for young green pods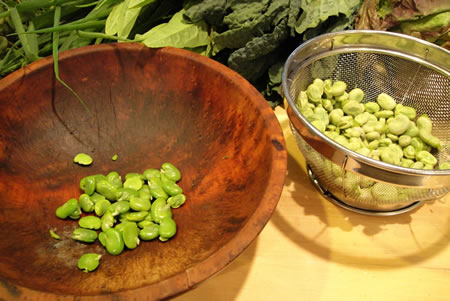 2 – Blanche the beans in a pot of salted water – a minute or two is sufficient. You want to be able to peel the beans from the shell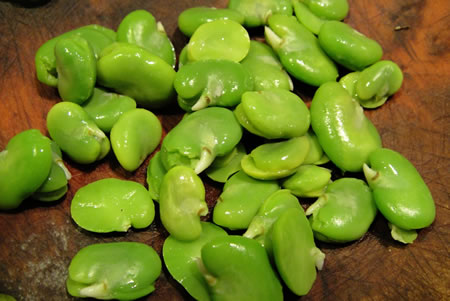 3 – When all the beans are shelled reserve in a bowl and place 1/3 cup of olive oil in a pan with a pinch of sea salt.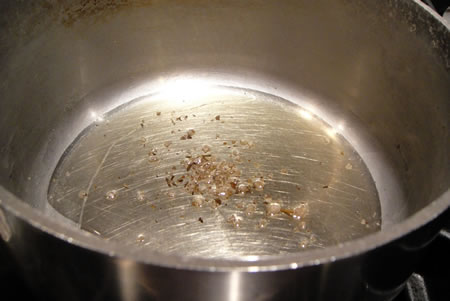 4 – Add the beans to the pan a quickly sauté until soft.
5 – Zest the lemon – reserve
6 – Cut the lemon in half and squeeze juice into the fava beans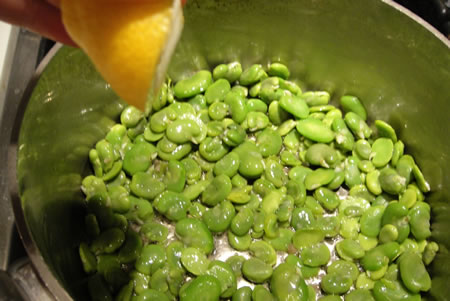 7 – Mash with a fork or better yet am immersion blender for a finer puree. You may need to add a dash of olive oil to soften the puree.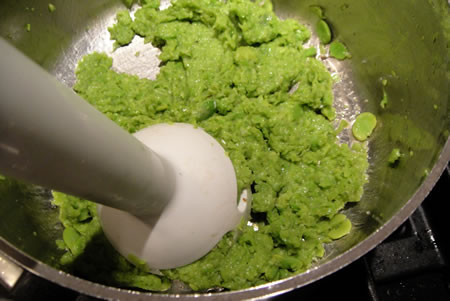 8 – Slice the baguette
9 – Toast the bread – this tastes even better if you can grill it on an open fire.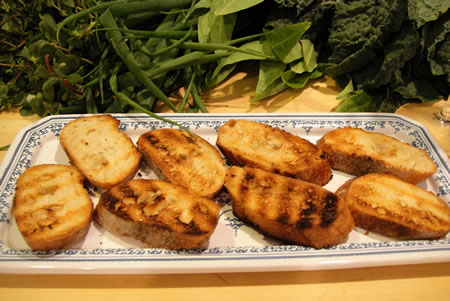 10 – Rub with a raw garlic clove on one side for a subtle flavor or both sides for a more robust garlic taste.
11. Spread the puree on the toast – you can drizzle additional olive oil over the top and sprinkle with the reserved lemon zest.
Serve with a green salad or sliced tomatoes. Just perfect with "a nice bottle of Chianti"