All Butter Pie Crust
I have made this food processor pie crust since I was in college – tweaking it thru the years. It's just as easy to make two crusts as one.   My general recommendation is to make two as the dough freezes well. Having the dough on hand for a impromptu fruit tart or quiche is always nice.
Recipe – makes 2 crusts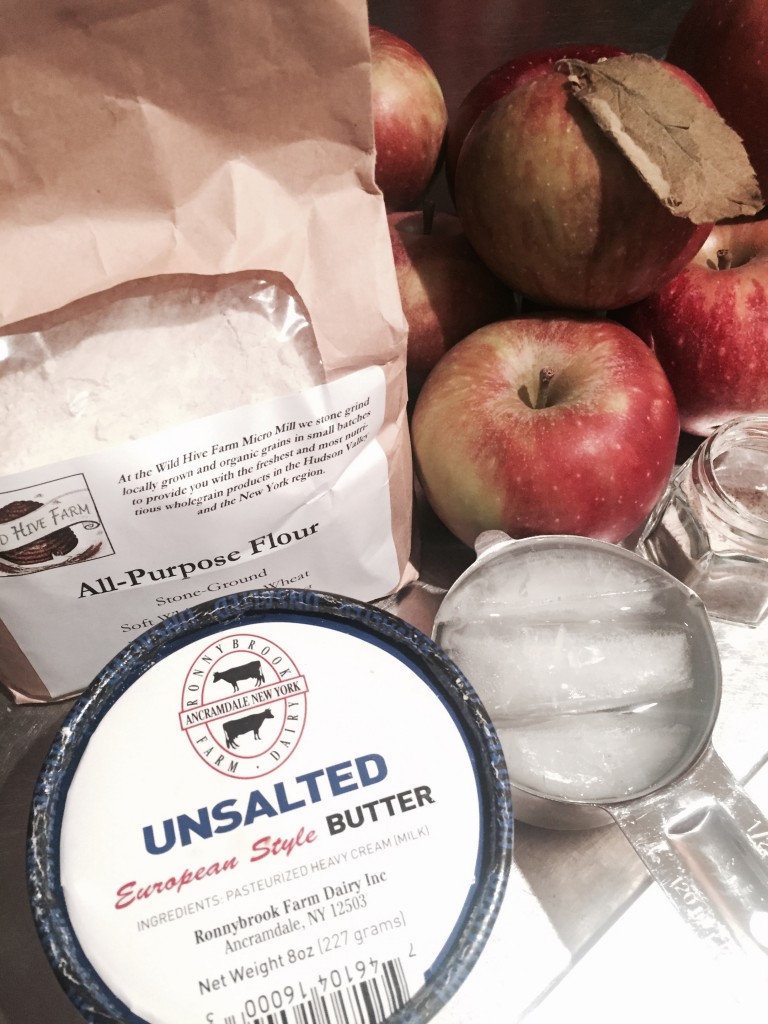 2 1/2 cups All Purpose Flour
pinch Fine Sea Salt (optional)
8 oz Chilled Butter – I use Ronnybrook – remember the better the butter the better the dough
1/4 cup Ice Water
1 – Cube the butter into 1/2" cubes.  Work quickly to keep the butter cold.
2 – In the bowl of the food processor. pulse the flour and salt.
3 – While the processor is running add the butter quickly thru the feed tube.
4 – Pulse until the flour for about a minute or two – 10 to 12 pulses.
5 – You will see a transition as the flour forms small pea shaped balls. Stop and scrape down the bowl.
6 –  Turn on the processor and begin to drizzle in the ice water – you may need a bit more or a bit less depending on the water content of your flour.
7 – Continue processing until a ball forms – the dough will come together on it's own with a minute or two.
8 – Remove from the processor and shape into a thick log.
9 – Cut in half and shape into two disks.  Wrap in parchment or double wrap in parchment & plastic for freezing.
10 – Refrigerate for 30 minutes before rolling out on a floured counter or board.