The Tradition of Marmalade – The Perfect Blend of Sweet and Sour
It is a long standing tradition in Europe to give a gift of preserves – especially marmalade during the holiday season.  We have had a number of customers from the British isles tell us that they are sure to buy a "special pot" every year and some insist on saving it for breakfast on Christmas, Boxing Day or New Years day to welcome in the New Year.
A charming tradition that seems to go far back in history to the very first shipments of the preserve that were brought to England in the 15 century. According to Elizabeth Field who wrote her Master's Dissertation in Gastronomy on the History of Marmalade, "Marmalade -packed in wooden boxes, arrived in London in 1495. Fabulously expensive and imbued with purported medical and aphrodisiac powers, it was a popular gift among noble families."  Sugar was rare and a very costly commodity- so in it's day marmalade was as precious as caviar or truffles today.
How did marmalade become all the rage under Queen Victoria's reign? As the British Empire expanded in the 18th and19th century under the British Wast India company sugar became widely available .
According to a Scottish legend, the creation of orange marmalade  occurred quite by accident in the first half of the 19th century. The legend tells of a Spanish trading ship wrecked off the Port of Dundee with a massive cargo of Seville oranges.  Betting his future on the oranges, James Keillers a local grocer saw an  opportunity to purchase the entire shipment at a highly discounted price.
Unfortunately, Seville oranges are much to sour to eat rendering him almost penniless.  Some say it was his mother,other's say his wife – but Janet Keillers went to work making pots of marmalade.  The grocer made his fortune by selling the marmalade under his own label –  Keillers Dundee Marmalade.  It was affordable and available to both the privileged as well as the working classes and became extremely popular.
What is also significant is the new Scottish pattern of serving marmalade as a breakfast and tea-time food rather than an after-dinner digestive. This coincided with the evolution of the legendary British breakfast, heavily laden with eggs, sausage, bacon and baked goods always including orange marmalade, along with honey and jam.  On a 19th century visit to Britain,  Louisa May Alcott described "a choice pot of marmalade and a slice of cold ham" as "essentials of English table comfort".
A gift of privilege or a comfort to all  Marmalade appears metaphorically in a vast range of English literature and popular culture spanning from Lewis Carroll's "Alice in Wonderland," where Alice grabs an empty jar as she hurtles down the rabbit hole, to Paddington Bear who understands the true perfection of a marmalade sandwich by  keeping it under his hat. While James Bond has his daily breakfast regimen of a boiled egg, whole-wheat toast with Jersey butter, Frank Cooper's marmalade, and very strong coffee.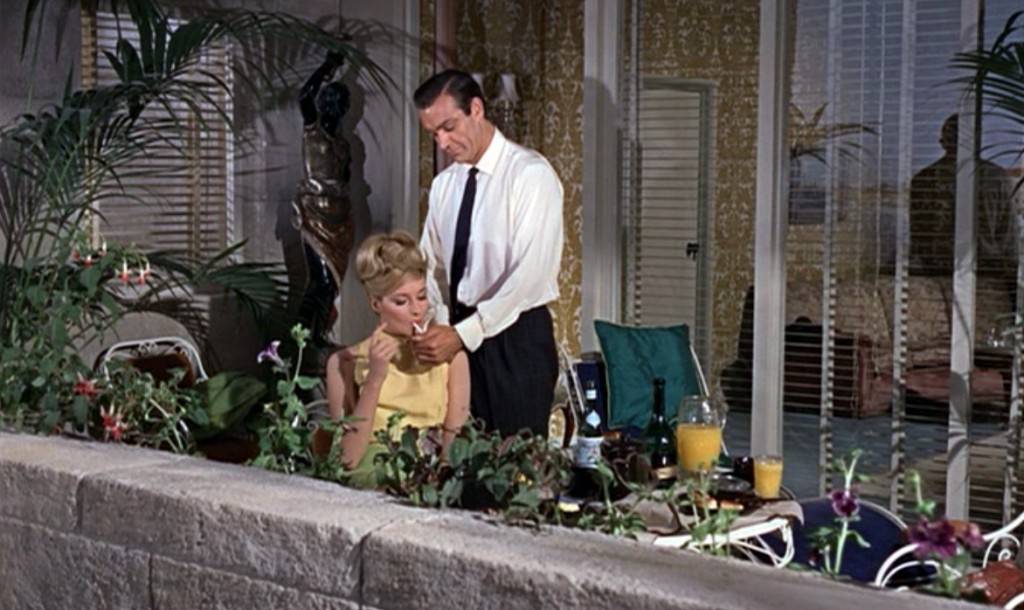 When the English explorer Robert Scott ventured to the Antarctic in 1911-12, he carried among his provisions a can of Frank Cooper's Vintage Oxford marmalade. So did Sir Edmund Hillary when he scaled Mt. Everest in 1953.  Even the Beatles' paid tribute to the quintessential British breakfast fare in "Lucy in the Sky with Diamonds," where "marmalade skies" evoke a hallucinogenic 1960s acid trip. It is said that marmalade is to Britain as ketchup is to Americans. A necessity, an identifier and a constant reminder of home, marmalade is simply part of the British psyche.
For those of you interested in the historical Victorian Marmalade Tea – here is the simple recipe.  It's warming in the morning and just the perfect pick me up mid day.  The height of fashion during the Victoria's era but not unlike the traditional Korean Yujacha or Citron Tea that is made with a yuzu marmalade. This beverage dates to the Silla dynasty (57 BC to 935 AD) – an old an honorable beverage indeed.
Victorian Marmalade Tea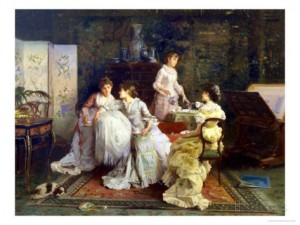 5 cups boiling water
5 tea bags – better if you use a loose black tea – I like Keenum or Assam
1/2 cup good quality orange marmalade
2 tablespoons lemon juice
Sugar and milk optional
Place tea bag into a saucepan.
Pour boiling water over tea bag; cover and let steep for 5 minutes.
Remove tea bag.
Add in marmalade, sugar, and lemon; stir to combine.
Strain mixture if you want or serve as is.
The Brits still take their marmalade very seriously, Victoria Moore reports in the Daily Mail,  "When we reported that this traditional breakfast staple appeared to be in decline – apparently 2.5million fewer jars of it were bought in the last year – home cooks responded by bulk buying Seville oranges and pectin, our letters editor was besieged."  Not an easy task, because quality marmalade is always made with citrus and for the best flavor is made over two to three days.  And you will need to decide how to cut your rind – Thick Cut (chunks) or Fine Cut with sliced ribbons  "It's all about the rind, you need to decide whether you're chopping or slicing, and get it as fine as possible…"said William Dreyer from the Isle of Wight.  He made the unexpected point that, "Strong, homemade marmalade is essential to a breakfast martini. This I have yet to find the courage to try mine with my toast and cereal."
Which brings me to my very favorite use of marmalade – The Breakfast Martini.  If your planning on ringing in the holidays with this luscious libation, read it here… Marmalade Breakfast Martini
As you can see marmalade isn't just for breakfast anymore it pairs well with salty foods, I like it with the great Spanish Manchego cheese – a nice way to honor the Scottish legend.  Many marmalades work well in slow-cooked and grilled dishes – try our Meyer Lemon Marmalade as a Glaze on Swordfish  or our Blood Orange Marmalade in a Vinaigrette over bitter greens.
At any rate – true marmalade has a very complex flavor profile – just the right level of  sweet to balance the sour.  You never want to loose the tartness of the citrus as it should have a "fresh, bright flavor."  A delicious breakfast, a winter tradition, or a perfect holiday gift.  Delicious.