Marmalade
Josephine's Feast Marmalade
My personal favorite – as a child I preferred marmalade on toast.  It was a grandmother treat and continues to be a sentimental favorite of mine.  Marmalade is a fruit preserve and technically should be made with citrus fruit and citrus peel to impart a more complex flavor.  James Keller first made the great marmalades in Dundee Scotland in 1797 – bitter orange was all the rage and Dundee Marmalade contained thick chunks of Seville orange rind.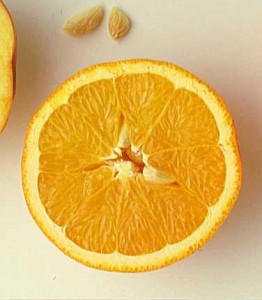 Our marmalades are made over several days exemplifying the art of the confiture.  Oranges and lemons are hand chopped, soaked and rinsed over a two-day period.  Sugar is added and syrup develops.  Spices are added and the elixir is cooked from one to three days. This is the kitchenl alchemy that we love to coax.  Our most complex flavored marmalade is the Caramelized Orange Marmalade, which cooks very slowly over a five-day period to carefully bring out the sweet and bitter orange flavor.
We have been developing a traditional English or Dundee Marmalade with a sharp bitter orange flavor.  We suggest the marmalade on English muffins at breakfast or on toasted or grilled chocolate pound cake with vanilla ice cream.  For a glaze, thin the marmalade with water or rum and brush on a country ham, a loin of pork or lamb chops.  A spoonful goes a long way to flavor fresh whipped cream.