Shop Online
Hot Pepper Trio - - Hellfire, Red Hot, Sweet & Hot
00020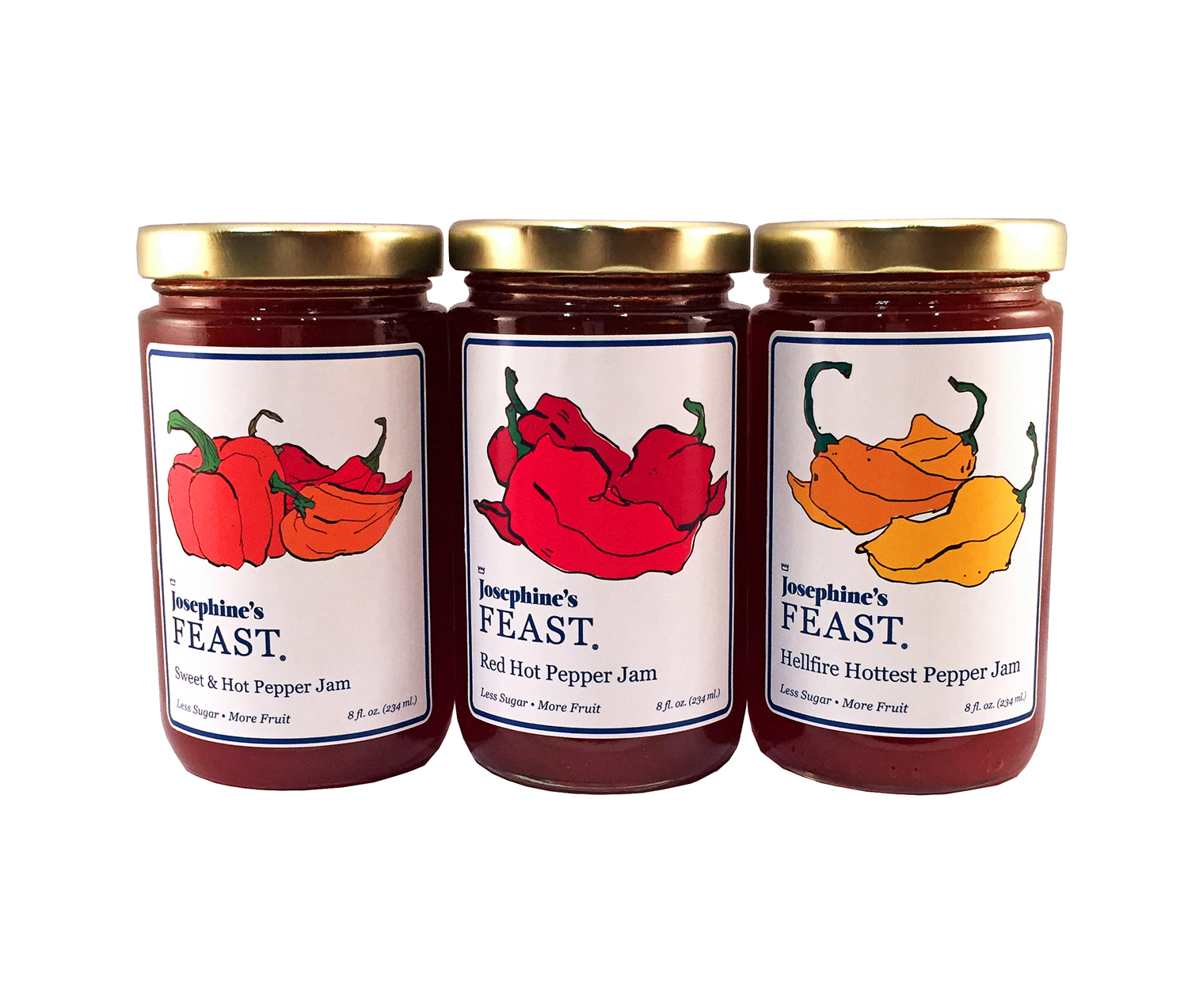 Savory and Pepper
A trio of Hot Pepper Jams from Josephine's Feast, a Good Food Award Winner.

Low Sugar Preserves that are made with the bounty of Long Island Farms.
Sweet and Hot Pepper Jam is made with a milage of hot peppers and heirloom Pipin Apples.
Red Hot Pepper Jam is made with Habanero Pepper & Serrano Pepper and heirloom Pipin Apples.
Hellfire Hot Pepper Jam is made with the hottest Scotch Bonnet Peppers and Heirloom Pipin Apples.
From the Good Food Award Winner Josephine's Feast specially curated Holiday Feast! Collection. The Perfect Gift for friends and family as well as office, teacher and corporate gifting. Delicious low sugar preserves made by hand in a slow and thoughtful manner with responsibly grown fruit - you can taste the difference. Our Hot Pepper Preserve Trio ranges from Sweet to Hell fire hot and can be used to mix in mayo for an exceptional sandwich spread, pour over cream cheese or brie for an out standing appetizer. We love to add Hot Pepper Jam to our grilled cheese sandwiches.