Shop Online
Natural Sea Salt with Herbes de Provence for Finishing
100000002018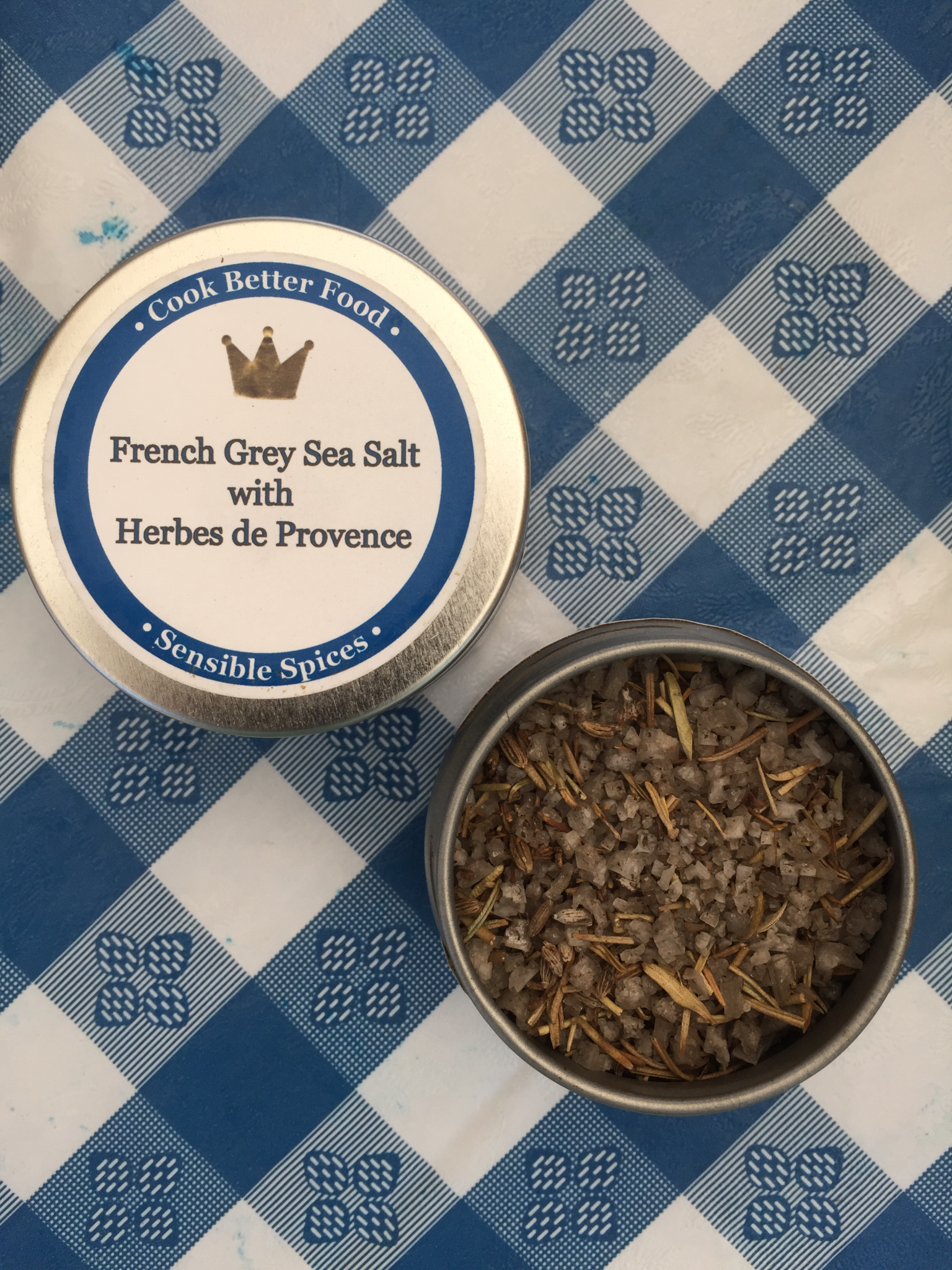 Salt & Pepper
Natural Sea Salt with Herbes de Provence for Finishing is the perfect salt that adds flavor to any dish.  A natural gris sea salt with all the trace slements of the sea without any of the chemical processing or taste that distorts the true flavor of the salt.  Positively pure, this salt has no caking chemicals which also confuse a true salt flavor.  There is a "dampness" to the salt but it will in no way hinder the taste or the quality of the product.
A mix of Herbe de Provence is hand blended with the salt for a unique flavor that is traditionally French provencial.  Save this salt for the table, sprinkle it over meat, fish or vegetables after roasting.  Grind over sauces or salads.  Positively sinful on baked potatoes or oven fries. One caveat is the addition of this salt on a roast beef just before it is placed in the oven for a perfectly seasoned roast.  Delicious!
This is a salt that sould be on every table in America - it adds a wonderful gourment flavor to the simpliest meals - from scrambled eggs to roasted meats.  Try it for yourself and see if you agree. Brush over cooked meats, fish, vegetables, & salads. A wonderful addition to pastas & sauces. Perfect on a simple roast.
Ingredients: natural sea salt, & Herbes de Provence ( thyme, marjoram, lavendar and rosemary). Contains no iodine