Shop Online
The Oprah 6 - Jams, Preserves & Chutney
0078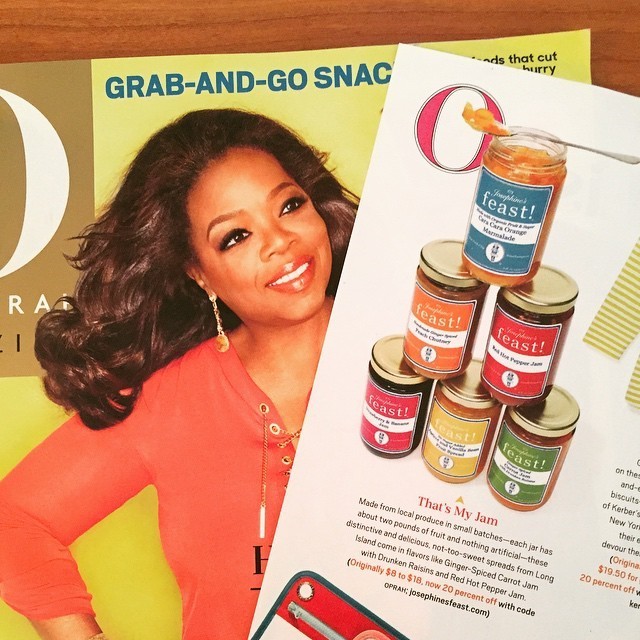 Seasonal Gifts
A mix of 6 of Oprah's Favorite Low Sugar Preserves, Chutney and NO SUGAR Fruit spreads from Good Food Award Winner Josephine's Feast!

Flavors include - Strawberry & Banana Jam , Cara Cara Orange Marmalade, Sugarless Apricot Spread, Carrot Jam with Ginger and Drunken Raisins , Red Hot Pepper Jam & Peach Chutney
A wonderful Assortment for gift giving or the Holiday Household
From the Good Food Award Winner Josephine's Feast specially curated Holiday Feast! Collection. The Perfect Gift for friends and family as well as office, teacher and corporate gifting. Delicious low sugar preserves made by hand in a slow and thoughtful manner with responsibly grown fruit - you can taste the difference. There is over 2 pounds of fruit in every jar. Delicious for breakfast or stirred into oatmeal. Try them with with a cheese plate or on a grilled cheese sandwich.