Shop Online
Wild Pair - Wild Beach Plum Perserve & Wild Spiced Concord Grape
0054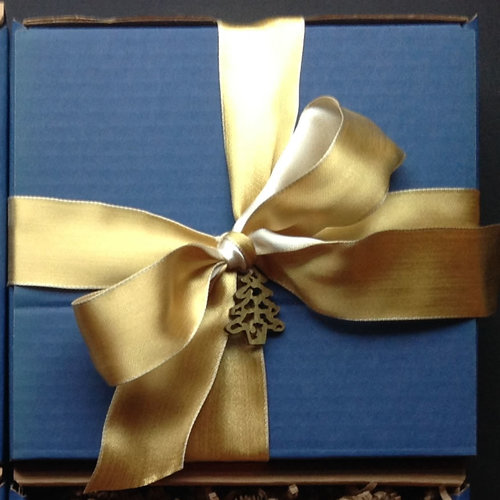 A Wild Pair of 1 Jar Wild Foraged Beach Plum Preserves & 1 Jar Spiced Wild Concord Grape packed in our Blue Cardboard gift box and tied with ribbon. Add a Gift note if you want
Wild Beach Plum Preserves are made from handpicked beach plums that thrive on the sandy edges of beaches on the Great Peconic Bay and the Atlantic Ocean beaches of Southampton and Bridgehampton, Long Island. The fruit is ripened by the hot sun and produces an heirloom preserve that is both flavorful and nostalgic. This is the Perserve that won the 2013 Good Food Awards.
Josephine's Feast! Spiced Wild Concord Grape Jam is a traditional favorite made with an exceptional harvest of Wild Concord Grapes for long dormant orchards on the south fork of Long Island. Lovely at breakfast or with afternoon tea, this preserve has the warming spices of cinnamon, nutmeg, allspice & cloves to warm the soul and chase the chills of winter. It's also pretty good on a PB& J sandwich!
Ingredients: Wild concord grapes, cane sugar, lemon juice, tangerine zest, cinnamon, nutmeg, allspice & cloves.